Today I am sharing the J Crew Juliette Coatigan / Cardigan in this perfect camel color for fall! This is such a staple piece that J Crew brings back every year and it always sells out quickly.
If you're asking "what is a coatigan?", it's not a coat but not a cardigan. It's the perfect mix and they started trending a couple years ago. The coatigan is great for someone like me in Florida, or to wear in the fall if you live in a cooler climate. It's also a nice piece to bring to the office and it really elevates any outfit. I tried it on with joggers and it even looks great with joggers! It's truly a versatile fall piece that can be worn dressy or casually.
I read reviews on the website and some said it runs large while others say it's true to size. I decided to test both out for myself and am wearing XXS in the first outfit and XS in the second outfit. Honestly when it comes to sizing I am still torn on which one I like more! I would say if you plan to wear like a coat or layer with a thick sweater/sweatshirt buy your normal size. If you want to wear like a cardigan over thin shirts, go down one size. Which size do you think looks better on me?
The J Crew Juliette Coatigan is also seen on my favorite September buys here.
I wanted to share the outfits below to show how you can take any outfit from summer to fall by layering this over a tee. If you're like me and love graphic tees, this is a great topper so you can wear those tees beyond summer.
Sizing reference: I am 5'4″ and typically XS in tops and 25 in bottoms.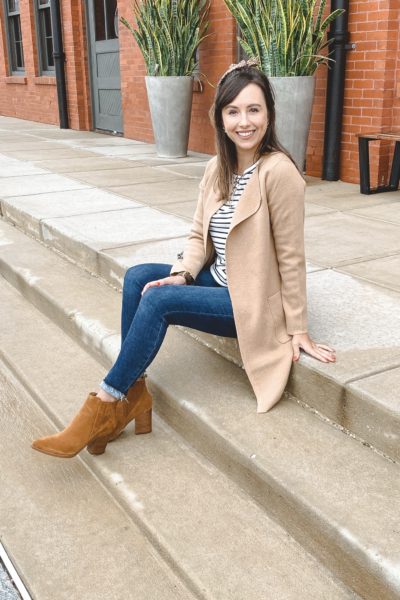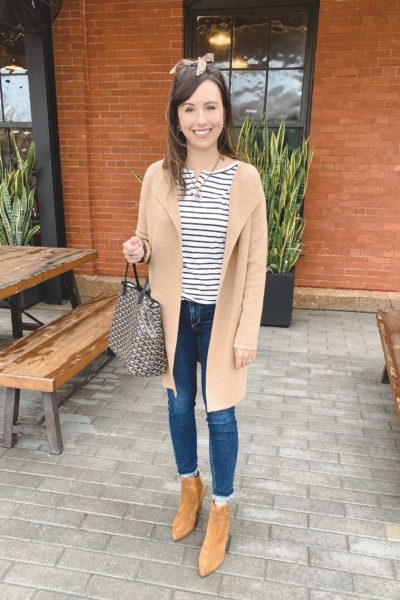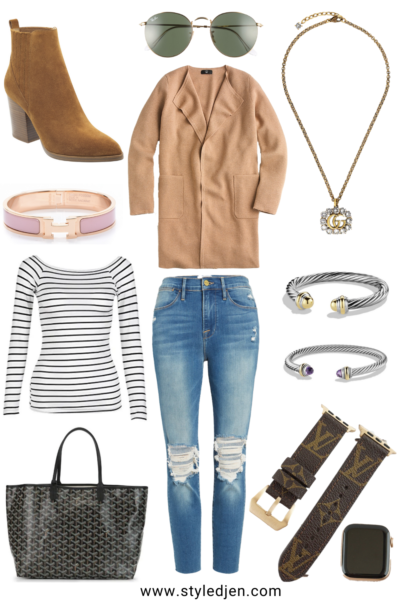 Outfit Details: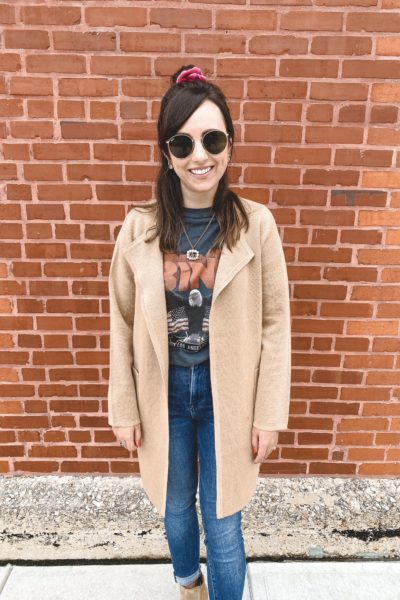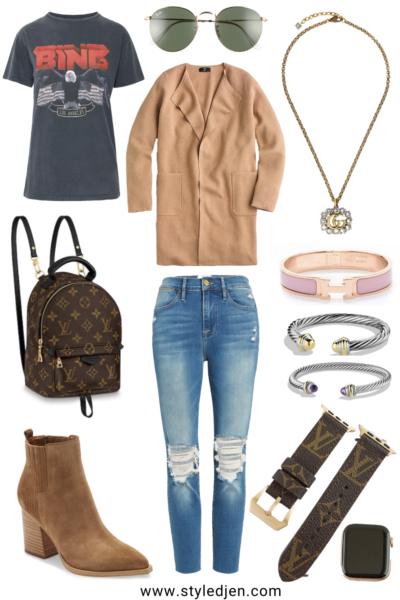 Outfit Details:
Shop The Post