It's that time of year!!! Sharing all my Christmas bedroom decor today to hopefully give you some inspiration! Keeping scrolling for links to all the decor below!
One thing I just LOVE, is seeing how everyone decorates their home for the holiday season. Like I mentioned in my Halloween decor post, I never really decorated until this year. We move a lot and it's a hassle to buy things and have to move them. This year I just decided to say screw it and start decorating since it's something I have been wanting to do for years.
I wanted my Christmas bedroom decor to be affordable and cozy. I went with a super cozy bed and a more glam Christmas tree and I love how it turned out!
If you missed my Halloween bedroom decor, check it out here.
My Christmas Tree
My Christmas tree here is a 7 foot flocked skinny pencil tree. I needed a thin tree because space is tight in our apartment. This tree is absolutely perfect for a smaller space and I 1000% recommend it. It looks way nicer in person than online! Here is the link to the non-flocked version of the tree on sale for under $40!
I used this video to help me with the ribbons. First, I did the Christmas mesh (see links to everything I used below). Second, I used the 2 other ribbons. Third, was the large ornaments and fourth was the smaller ornaments.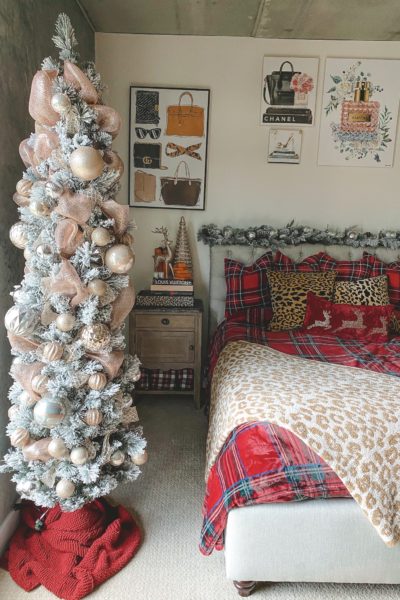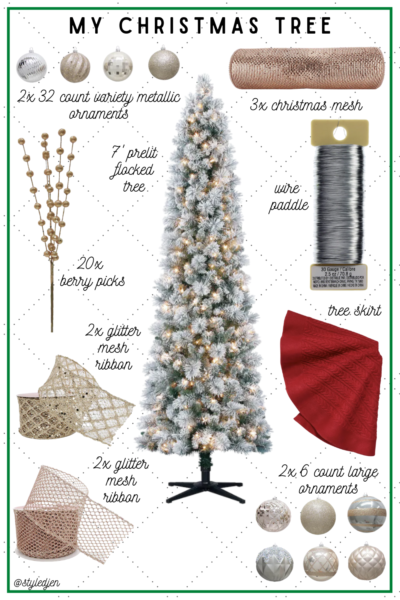 Links:

Tree | Ornaments | Large Ornaments | Christmas Mesh | Mesh Ribbon 1 | Mesh Ribbon 2 | Tree Skirt | Wire Paddle | Berry Picks
One thing I unexpectedly loved was these leopard and plaid pillows together. I wasn't sure if it would work, but once I saw them together I was ALL FOR IT! Bring on all the leopard and plaid for the holiday!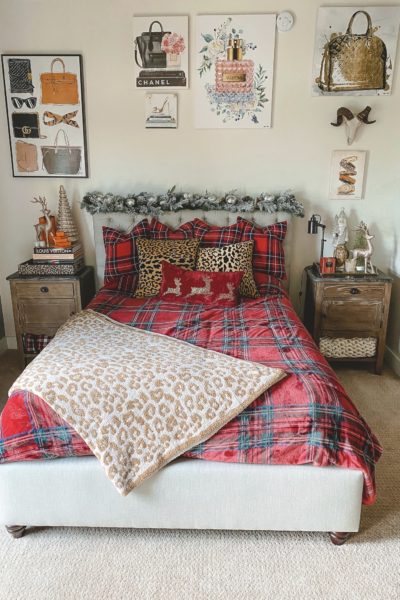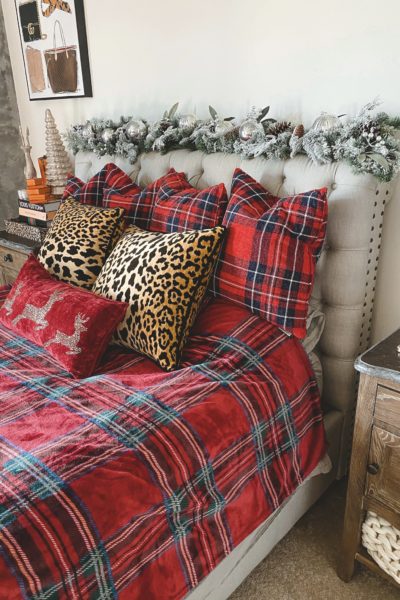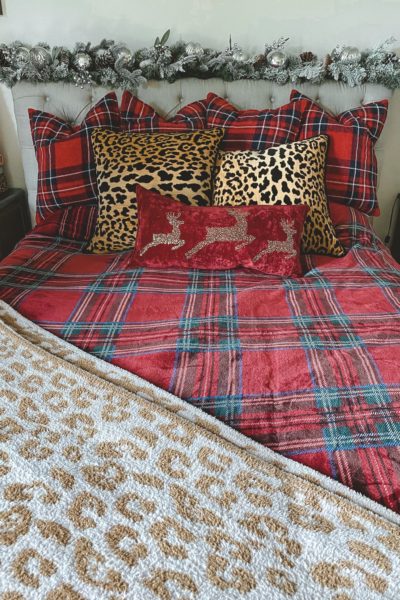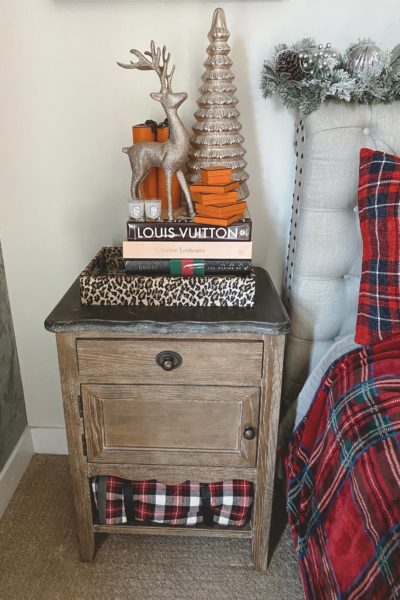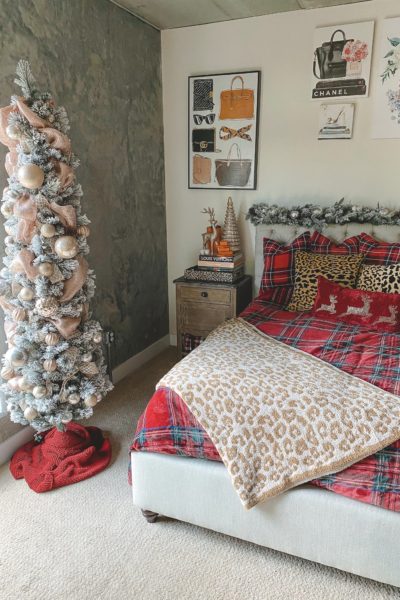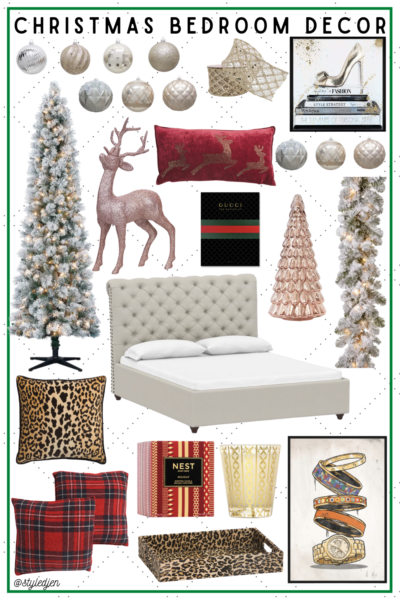 Links:

Tree | Glitter Reindeer | Reindeer Pillow | Gold Bag Canvas | Shoe Canvas | Bracelet Canvas | Perfume Canvas | Purse Canvas | Garland | Candle | Leopard Pillow | Plaid Pillow | Bed Frame| Glass Tree | Tray | Gucci Book | Louboutin Book | Louis Vuitton Book | Comforter | Leopard Blanket
Shop The Post