I want to share my Halloween bedroom decor in today's post! This time of year I am really loving orange tones and love how the tones came together here.
I decided to go all out this year with the Halloween bedroom decor! To be honest, I hardly ever decorate (I mean this is really the first holiday I have ever decorated for). Something about staying at home more has me in a mood to re-do and decorate. Anyone else become obsessed this year with redoing their home and decorating?
I can't stop going on Pinterest and Zillow for all the inspiration. Since I am new with home decor, I also can't seem to figure out what my style is. When it comes to decor and home styles, I love a little bit of everything – boho, eclectic, modern, rustic, industrial, farmhouse. I hope as I become more seasoned with decorating, I start to gravitate to one style because I know a mash up of all of these won't be pretty lol!
If you missed how I styled my bar cart for Halloween, check it out here.
Everything in these photos are linked all the way at the bottom!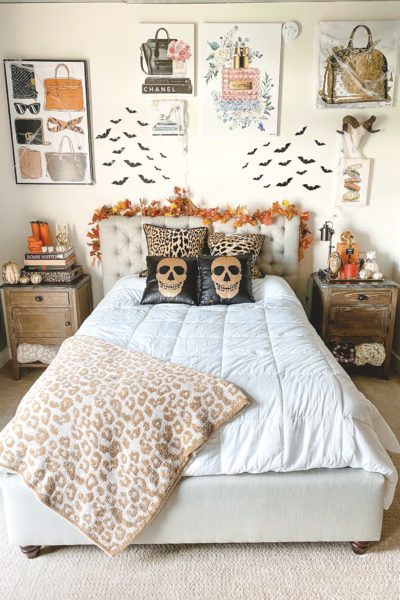 This comforter from Amazon is under $60 and rated SO well. I had to try it out for myself and I seriously love it. It feels like a luxurious hotel comforter, it's so fluffy! My nightstands are 8 years old and no longer made, but they are from Arhaus if you're curious.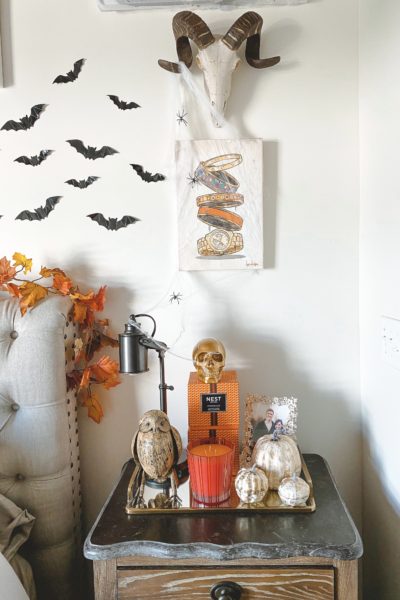 This pumpkin chai candle is by far the best fall candle I have EVER tried. I promise you will go to heaven when you smell it!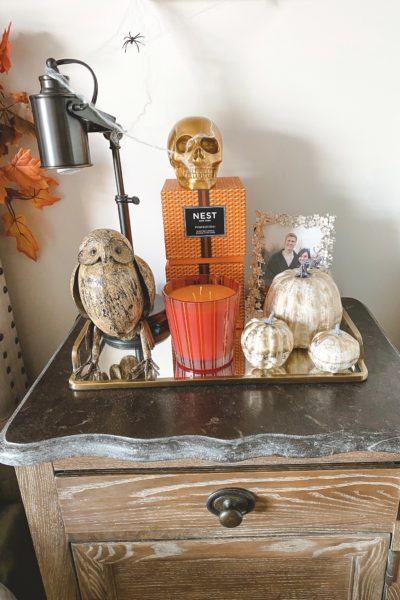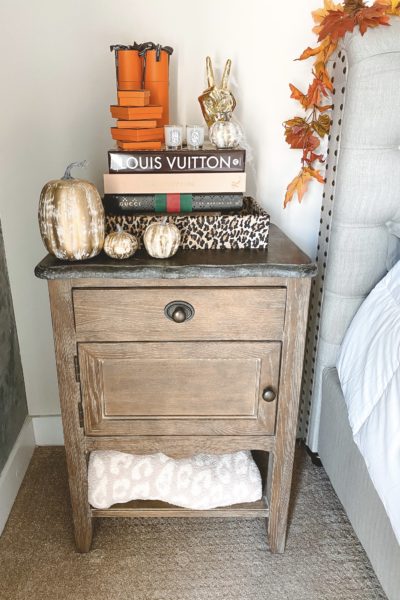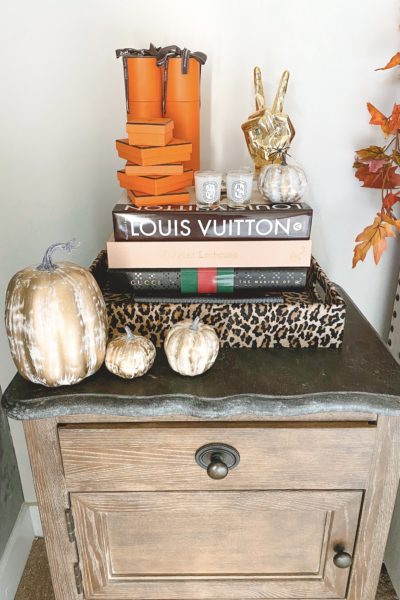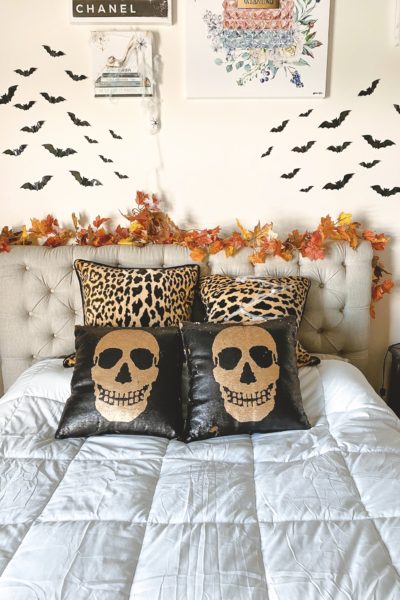 And last, I wanted to show how versatile leopard is. These pillows look great with just about everything and I plan on styling them with plaid for Christmas!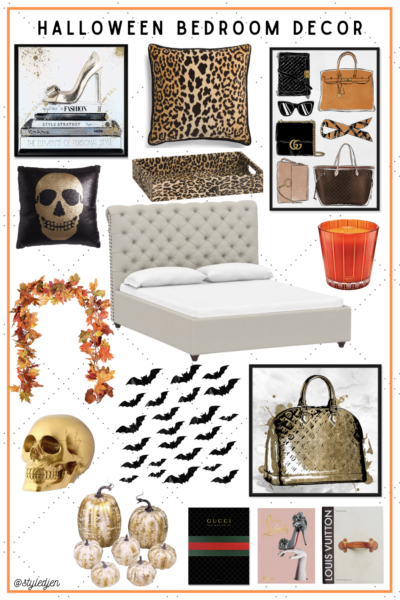 Links:

Pumpkins | Bats | Cobweb | Gold Bag Canvas | Shoe Canvas | Bracelet Canvas | Perfume Canvas | Purse Canvas | Leaves | Candle | Leopard Pillow | Skull Pillow | Bed Frame| Skull | Tray | Gucci Book | Louboutin Book | Louis Vuitton Book | Comforter | Leopard Blanket
Shop The Post