Sharing all my Amazon fall tie dye finds, because who said tie dye is only for summer! I love wearing color year round, so tie dye definitely still fair game for fall and winter in my book. Amazon has some amazing fall tie dye finds that are affordable, and casual. This winter will be low key like Spring was with covid, so I haven't bought a ton of dressy clothing. I still like to get dressed when I work from home, but it's much more casual.
I am wearing a small in everything below and it fits true to size. In my opinion, Amazon is always a little oversized, so keep that in mind with sizing. I don't mind oversized, but if you want a more fitted look make sure you size down.
If you missed my November Amazon haul, check it out here.
The Christmas decor in the background is linked in this blog post here. Phone case is linked here.
Sizing reference: I am 5'4″ and typically XS in tops and 25 in bottoms. Amazon clothing typically does not come in XS, so I buy a small.
Black Tie Dye Sweatshirt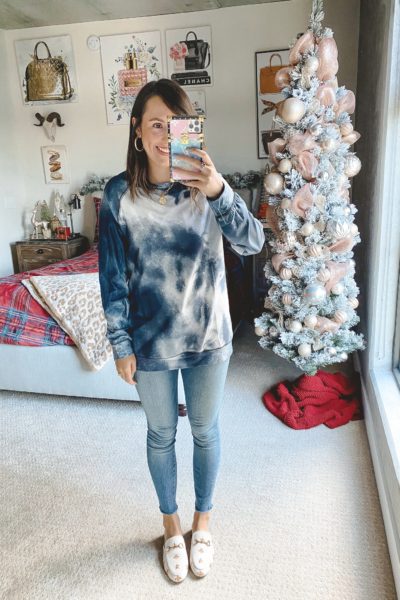 Outfit Details:

Sweatshirt, Jeans (c/o), Mules (similar) (c/o)
Cotton Candy Tie Dye Sweatshirt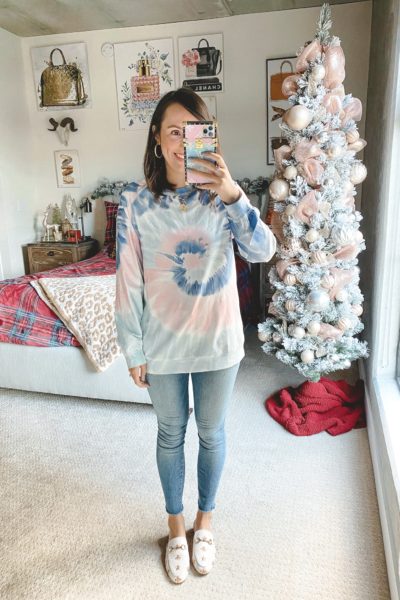 Outfit Details:

Sweatshirt, Jeans (c/o), Mules (similar) (c/o)
Orange Tie Dye Sweatshirt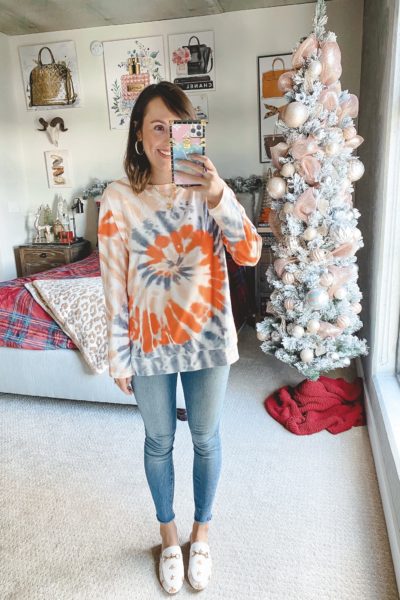 Outfit Details:

Sweatshirt, Jeans (c/o), Mules (similar) (c/o)
Pink Tie Dye Sweatshirt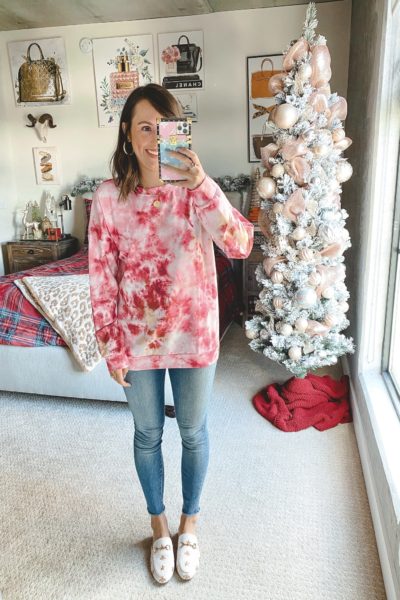 Outfit Details:

Sweatshirt, Jeans (c/o), Mules (similar) (c/o)
Drawstring Tie Dye Hoodie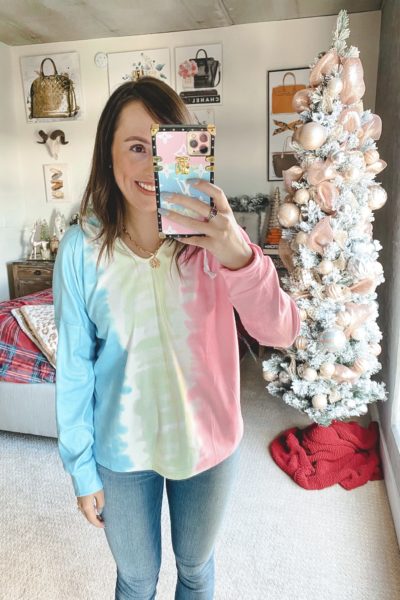 Outfit Details:

Sweatshirt, Jeans (c/o), Mules (c/o)
Waffle Knit Tie Dye Hoodie
Outfit Details:

Sweatshirt, Jeans (c/o), Mules (similar) (c/o)
Orange Tie Dye Waffle Knit Hoodie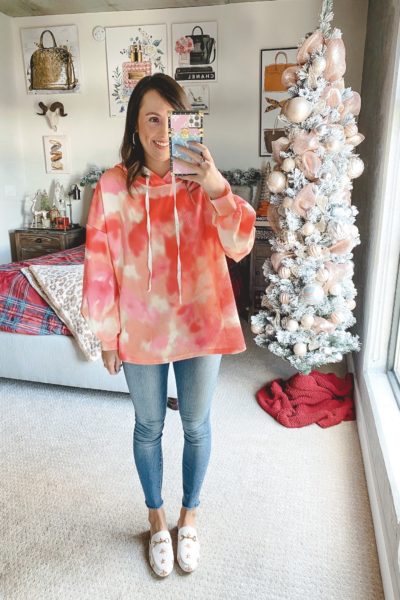 Outfit Details:

Sweatshirt, Jeans (c/o), Mules (similar) (c/o)
Tie Dye Lounge Set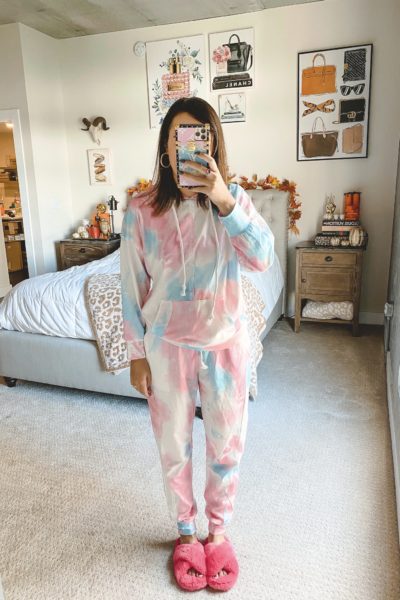 Outfit Details:
Tie Dye Lounge Set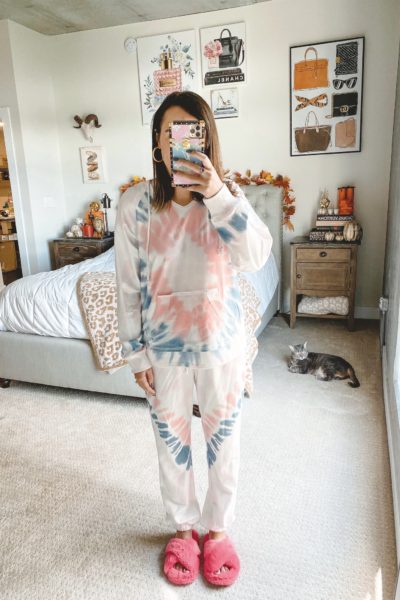 Outfit Details:
Tie Dye Lounge Set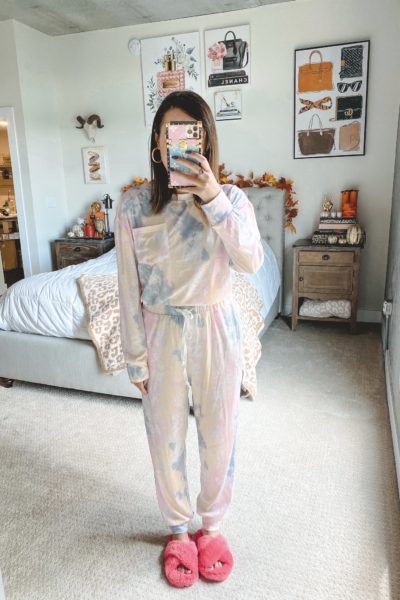 Outfit Details:
Shop The Post